Today's post is to show you how I a transformed a great hand me down item. Since I was so excited to get started on the project I forgot to take a before picture. Imagine that this adorable picnic table and these benches have a very dark coat of brown with a few scratches on them. After a long while of sanding and a couple of coats of primer and paint this is what it looked like.
I painted the base color, taped off the middle, and painted it black.
After the black paint dried I went on painting the design. I did use some vinyl circles cut outs to get the exact size and shapes. I just painted different colors in a random pattern. (I don't want anybody to hate me because of my fabulous flooring, so don't look too long or you will fall in love for sure!) I am praying that someday in the near future that will be kicked out the door and replaced but I have been hoping for that since we moved in.
When it was all done and dried I removed the tape and applied a few coats of polyurethane for protection which also added a nice shine. Perfect for my little one to spends hours of fun drawing, playing, and doing whatever project on.
That is today's post. My inspiration was all due to a fabric swatch. Inspiration is around any and every corner. Where do you find yours? I wish everyone a great day and thanks for stopping by. Also here's a shout out to my new followers. Thanks for your support and spread the word to your friends about my blog and my etsy shop.
This post was linked on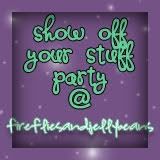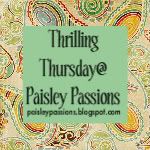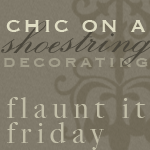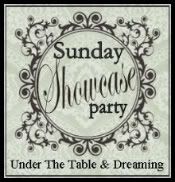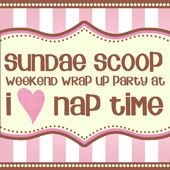 http://www.domestically-speaking.com/