This post brought to you by FRESCHETTA®. All opinions are 100% mine.
Today I am offering a giveaway!!  I am going to be offering a night of no worry cooking.  Do I have your attention? Are you excited?  Who am I kidding, who doesn't enjoy and want all of that every night?  Well keep on reading!
I recently had the opportunity to try one of Freschetta's - Simply Inspired Pizza.  We chose the "Harvest Supreme.  (Let me mention there are 8 flavors to choose from!!!  Harvest Supreme, Classic Bruschetta, Hawaiian Style, Chicken Bianco, Farmers Market Veggie, Rustic Pepperoni Pomodora, Southern BBQ Recipe Chicken, & Tuscan Farmhouse.)  There is something to please every taste and every person.
I was overwhelmed by the flavor that came from a frozen pizza in a box.  The thin and crispy crust was great and not overwhelming, the toppings were as if they were fresh veggies, and the sauces - oh the sauces.  What an impact!  The pizza was sealed with Fresch-Taste Seal to ensure quality and satisfaction, all while using 30% less packaging material.  Needless to say I see many more of these for quick, easy, and yummy dinners this summer.  Please visit their site at FRESCHETTA® Simply…Inspired™ to make your decision before heading off to the store.
Today one I am giving you lovelys the chance to enter for your chance of winning a coupon for a FREE Freschetta - Simply Inspired Pizza and a Bamboo Cutting Board.  So keep on going to find out what you have to do to be entered.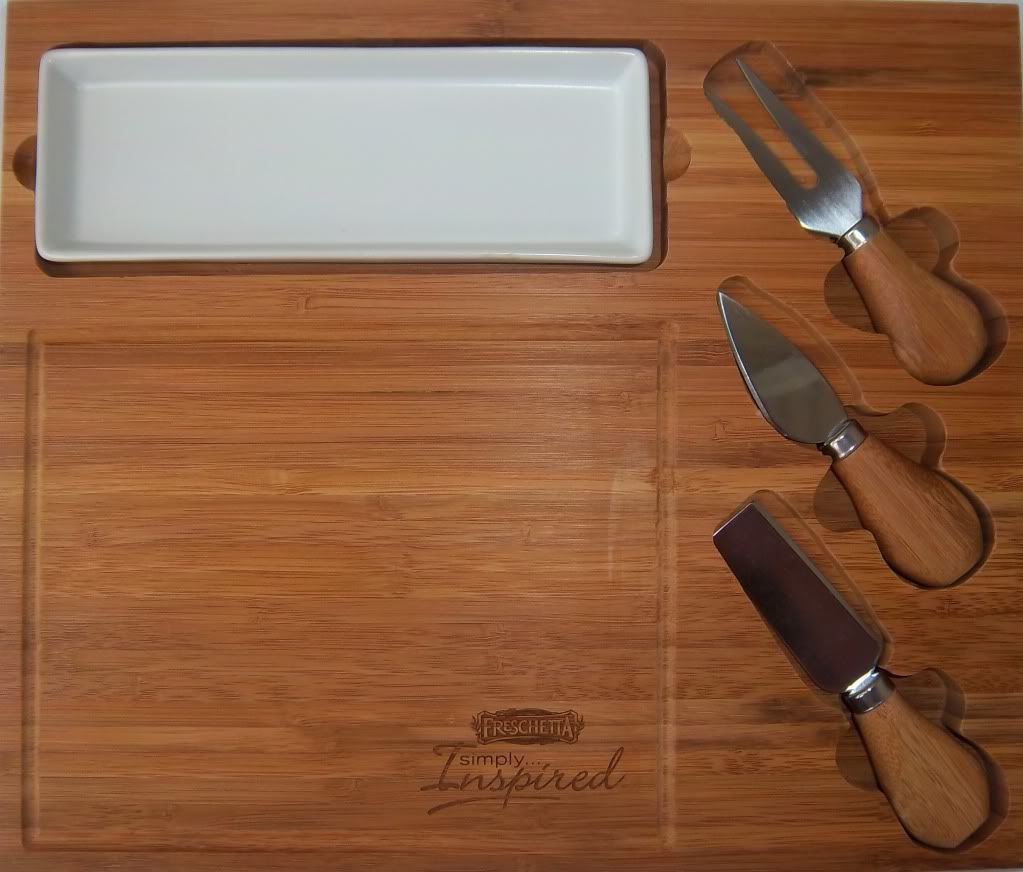 Here is the run down.  You must leave a comment in order to be enter and it needs to have the following information.  One entry for each comment.  More than one chance to win!
1. Be a follower of my blog
2. Like A.M.S.D. on Facebook
3.  Tell me what Simply Inspired Pizza you would choose if you won.
Easy Peasy!
Giveaway will close May 16, 2011at midnight.
I also would recommend for you to visit FreschettaSI on Twitter and Like Freschetta on Facebook at http://www.facebook.com/FreschettaSimplyInspired  they will be offering some great coupons and weekly giveaway and prizes through 2011.  Again another great reason to like Freschetta!
Good Luck!  Hope you have a fantastic day!
Laters,