I had to pop in here to let you, my readers in on my latest purchase!
(Well, actually, I bought 2 of these.)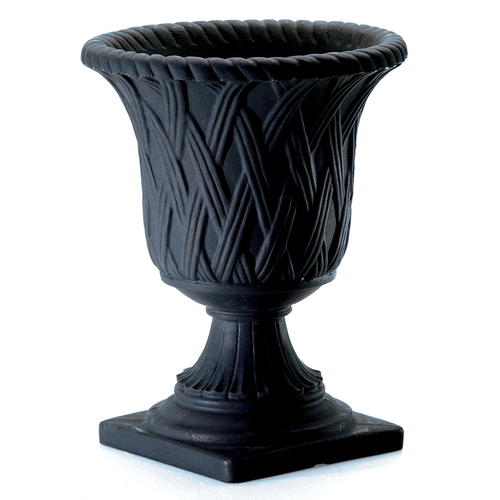 For a couple years I have been looking for the perfect planters to frame our front door.
#1. I wanted something durable, so something like ceramic just wouldn't do.
#2. I wanted something in Black.
#3. I also didn't want to spend a fortune that some planters can cost.
These filled
ALL
my requirements.
I found them on-line at
Lowe's
, purchased them, on picked them up the following day! Great service and so easy! I will definitely be doing that again!
I can't wait to see what I decide to fill them with this summer. It really is all about the little things in life. I never in a hundred years would've thought that I would get excited about a couple of planters, but I am!!!
Laters,