When I first seen this clock on Pinterest
.
It was love at first site!
(You have to agree right?!?
)
But...Then I seen the price and another one similar at

Restoration Hardware
Again, the price was enough to scare me right away. But I loved the Design, the Size
, and the Art it added to the room. Not only is it funtional, but it serves a purpose as well!
I knew I had to have one, but without the hefty price tag. So I set out to DIY one by myself.
The Hubs knew I was looking and trying to come up with ideas of how to accomplish this project and one day while he was at LOWES he found this. It is a round 36" table top. Yep, 3 feet across!! He convinced me it was something that we could use as the base I just had to paint it to my liking and he would help me with the rest.
Table Top (LOWES)
They also have these in other smaller sizes.



So, I just started painting.




You have to imagine that there really isn't any brown underneath the black strokes. I wasn't sure if this project was going to work so I didn't take photos along the way of the big clock. I just randomly put black on the blank wood. I didn't do anything to it before I started painting. I just jumped in with both feet. I wanted the untreated wood to show through for added character.



(In fact I loved the outcome so much, this one, which measures approx. 18" is in my work office.)
Then, I randomly added some cream paint over the black and in some places I rubbed the colors together with a paper towel to get a Distressed Look. You can start to see it taking form. With these steps you have to let your inner child loose and simply have fun.
I tend to over do things and the Hubs came around at the perfect time and voiced his opionion, and told me to,
"Stop Painting you are going to have too much going on".
Which I'm glad he did or I would've kept going and probably ended up covering up too much of the natural wood color.
This is the vinyl piece I designed for it. This has been seperated from the backing and I'm just getting ready to apply it to the clock. So here you are looking at it from the sticky/back side.
This is the vinyl laid on the clock with the application tape still on. A good rule of thumb is to have the center hole drill before you even start painting so you can smooth out any imperfections. The center hole also helps for placement when you apply the vinyl decal.
I have to mention here, that with the big clock I had to use 2 different decals because of the size, but with the uneven paint technique, you don't even see where the vinyl isn't one whole piece.
Almost finished...
I didn't design the vinyl with the center removed, so I simply took a utility knife and removed that piece of the decal so I could put the clock mechanism in place.
I purchased the Clock Hands and Mechanism from
Klokit
The have a large selection of hands in different lengths and I felt their prices were very reasonable.
FINISHED!!!
Since it is also made out of wood it is Very, Very Heavy!!
It looks great in our Living Room so it is one of the first things you seen when you walk in our Front Door.
It also satisfies the Purpose, Size, and Art that I set out to acheive!
Thanks for stopping by!!
Please let me know if you have any questions!
The vinyl decal will soon be available for purchase in my
Etsy Store
and as always available in any size needed.
I'll be linking up to these parties...
http://lollyjane.com/the-scoop-link-party-8/?utm_source=feedburner&utm_medium=feed&utm_campaign=Feed: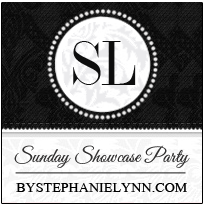 http://www.iheartnaptime.net/sundae-scoop-link-party-76/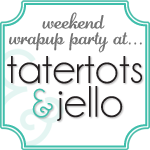 http://www.domestically-speaking.com/2013/04/173rd-power-of-paint-party.html?utm_source=feedburner&utm_medium=feed&utm_campaign=Feed
:
http://www.funkyjunkinteriors.net/2013/04/party-junk-183-old-shutters.html?utm_source=feedburner&utm_medium=feed&utm_campaign=Feed
: blogspot/KCcu (Funky Junk Interiors)