When do you do your best work?
This time it happened for me about 11:00 PM!
Yep, it was after the kids were snuggled up in their beds and fast asleep.
The house was quite and lately that seems to be when my mind starts getting crafty and creative.
I had this vision in my head and once I had it designed and applied on the mixer it was even
Better Than I Had Envisioned!
I was so excited, I thought about a happy squeal, Scream, or Dance but opted not to since it was so late.
Left Side
Right Side
Top View









I have had numerous decals on my mixer but this one tops the list of my
FAVORITE!!!
It might possibly be because it matches the new colors in my kitchen perfectly. :)
If you are interested in having one for your mixer you can purchase yours here...
This is one can be purchased here...
This one can be purchased here...
Thanks for stopping by!!!
I'm linking up to these parties...
http://www.funkyjunkinteriors.net/2013/10/diy-salvaged-junk-projects.html?utm_source=feedburner&utm_medium=feed&utm_campaign=Feed:%20blogspot/KCcu%20%28Funky%20Junk%20Interiors%29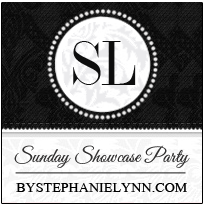 http://www.bloglovin.com/frame?post=1851472013&group=0&frame_type=a&blog=2245642&link=aHR0cDovL2ZlZWRwcm94eS5nb29nbGUuY29tL35yL2Jsb2dzcG90L2xVa0hML34zLy1mMkNBeHVJTXZNL3Nob3ctbWUtd2hhdC15YS1nb3QtMTQ1Lmh0bWw&frame=1&click=0&user=0